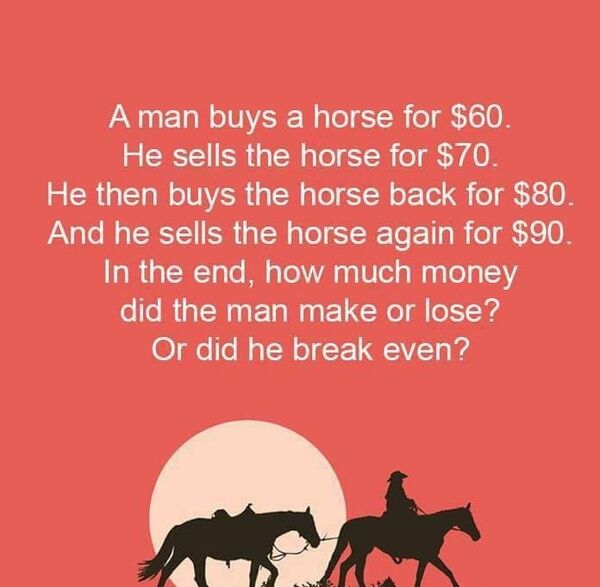 can you solve this? What did you come up with?
See my answer and the real answer below
My answer is $20...... What was yours?
Now the correct answer is below
Photo Credit: Getty
The guy made $20.
YAY I was right!! lol I honestly don't know how this is confusing but just in case you are think of it as two transactions. The guy bought and sold the horse once and made $10, then he did it again and made another $10, totaling $20.